"For we brought nothing into the world, just as we shall not be able to take anything out of it."

1 Timothy 6:7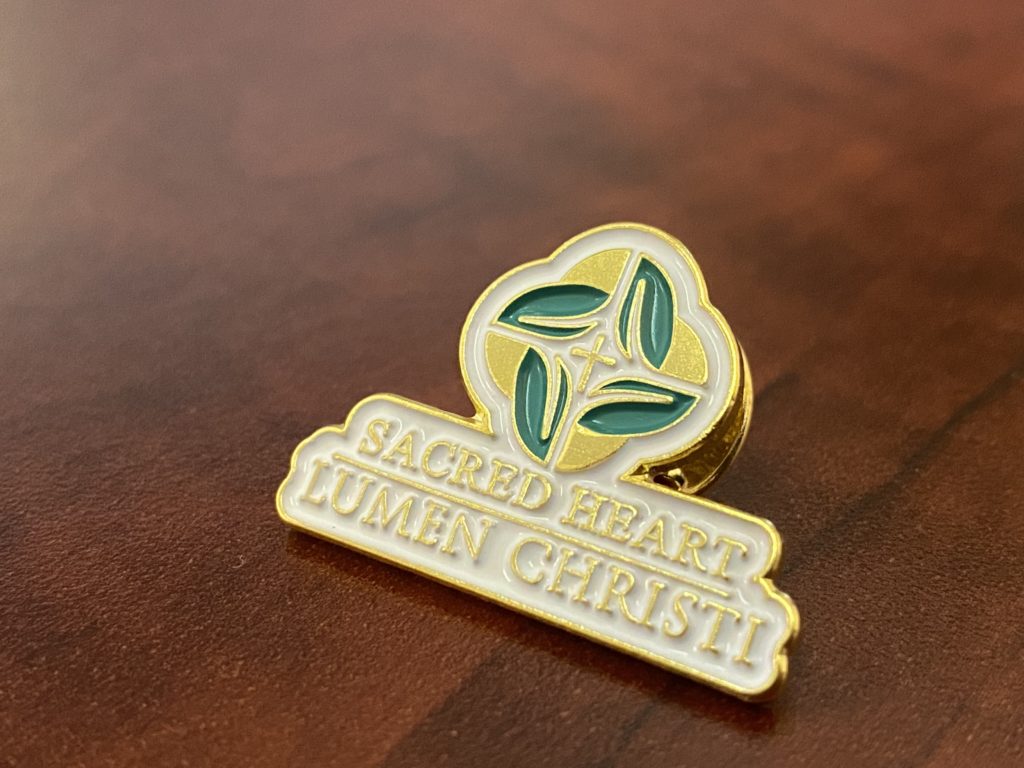 You can provide for yourself, your family and still leave a permanent legacy for the future of Sacred Heart Catholic Church. Lumen Christi is Latin for "Light of Christ" which is the light in all things, which gives life to all things, which is the law by which all things are governed. It calls each Catholic to allow the light of Christ given to them at Baptism to live on through them as a light to the world by their final and faithful generosity. This power is an influence for good in the lives of all people and members of the Lumen Christi Legacy Society share in this purpose.
The Lumen Christi Legacy Society was established to recognize and thank supporters who have named Sacred Heart Catholic Church in their estate plans. Members of the Lumen Christi Legacy Society are led by their faith and values to preserve our Catholic heritage and ensure everlasting giving for the future. This is a witness to fulfilling our call to walk in the Light of Christ and create a legacy that lights the future. To express gratitude for this final act of faith and demonstration of love for God and others, its members will receive the following special recognitions:
A commemorative pin to where to Mass
Invitation to The Lumen Christi Legacy Society Annual Mass and Luncheon with the Bishop
Invitations to the Chrism Mass, Diaconate Ordination Mass, and Priest Ordination Mass
Access to the Director of Planned Giving for personalized legacy planning consultations
To include a legacy gift in your estate plans, please complete the Intention Form found below.
All Lumen Christi Legacy gifts will become part of the Sacred Heart Catholic Church Endowment Fund to provide perpetual income for generations of future Catholics in the Danville area unless otherwise specified.
Types of Gifts:

Gift from a Will or Living Trust
A gift from a will or living trust are two of the most common ways to create a legacy gift for the benefit of the parish. A bequest may include cash, specific property, or a share of the estate.
Gifts of Stock and Appreciated Assets
Donating stocks, bonds, or mutual funds directly to Sacred Heart Catholic Church can significantly increase your tax deduction and the amount of income our parish receives.
Gifts from your Retirement Plan
Gifts of retirement assets are another simple way to leave a gift by naming Sacred Heart Catholic Church as beneficiary of a percentage or the full amount of your Individual Retirement Account, 401k or other qualified retirement plan.
Gifts of Life Insurance
There are many ways in which life insurance policies can be used to make a contribution, all of which provide tax deductions and the opportunity to make a more substantial gift than otherwise possible. It is easy to name Sacred Heart Catholic Church as the beneficiary of a policy or transfer ownership of a paid-up policy to our parish.
For more information on how you can make a difference or if you need help in setting this up, contact Mary Foley in the parish office 434-792-9456 or [email protected]
Members of the Lumen Christi Legacy Society
Valerie Boswell
Niles and Carol Daly
Margarette Edmunds (posthumous)
Roy and Sophia Gignac
Roland Heon (posthumous)
Margarette Kunzleman (posthumous)
James Turpin (posthumous)
Jeff and Sarah Haley
Norman Aquilo
Marion Wardle (posthumous)
Margaret McElroy
Jeanette Taylor
Anonymous
Helena and George Gue
Joseph & Judith Castelluccio
Donald & Linda Wintrode
Scott & Lisa Wintrode